AS 9100 Certification Service
We are engaged in offering our clients the best quality AS 9100 Certification Service. Our offered service helps the clients in the preparation of quality manual, quality procedures based on AS 9100 Standard, framing of quality policy and quality objectives, project management, risk management, configuration management, design and development including validation testing and validation documentation, control of production and service provision including control of software's programs, monitoring and measurement of processes and product, corrective and preventive actions.
AS9100 is a widely adopted and standardized quality management system for the aerospace industry. It was released in October, 1999, by the Society of Automotive Engineers and the European Association of Aerospace Industries.[1][2]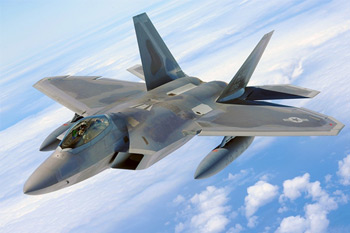 AS9100 replaces the earlier AS9000 and fully incorporates the entirety of the current version of ISO 9000, while adding requirements relating to quality and safety. Major aerospace manufacturers and suppliers worldwide require compliance and/or registration to AS9100 as a condition of doing business with them
AS9100 Revision D (2016), Quality Management System – Requirements for Aviation, Space and Defense Organizations
The update of AS9100 from revision C to D includes the full text of ISO 9001:2015. In addition to aligning the structure of the aviation, space and defense requirements to the new structure of ISO 9001:2015, the following key changes were implemented:
Product Safety was added in a new clause and in other areas
Counterfeit Parts Prevention was added in a new clause and in other areas (this was already in place in the AS9110 and AS9120 standards)
Risk clause was merged with the new ISO 9001 risk requirements along with an increased emphasis on risks in operational processes
Awareness clause was added with reinforced requirements for awareness of individual contribution to product and service quality and safety along with ethical behavior
Human Factors are included as a consideration in nonconformity management and corrective action
Configuration Management was clarified and improved to address stakeholder needs
AS9100 Revision D was released in September 20, 2016 with a certificate transition period aligned with the ISO 9001:2015 transition.
Quality management in the aerospace industry can be the defining factor between financial success and costly mistakes. AS9100 can standardize the way you work and secure a solid industry reputation.
What is AS9100 Aerospace Quality Management?
AS9100 (BS EN 9100) is the single common quality management standard for the aerospace industry. It is used and supported by the world's leading aerospace companies and throughout their supply chains. AS9100 can be used by organizations across the aerospace sector, including design, manufacturing, maintenance and distributing companies. If you certify to the standard you can be confident that you have an effective quality management system in place. AS9100 may also be essential to achieving your trade licence, making it essential now and in the future.
What are the benefits of AS9100 Aerospace Quality Management?
Reduce the risk product or service mistakes and fatal failures
Demonstrate effective quality management to achieve a licence to trade
Get a listing in the Online Supplier Information System (OASIS) database
Become a preferred supplier and gain customer and stakeholder trust
Continually improve and win international growth opportunities
Steps for AS 9100/9110/9120 Certification
Learn about the Standard
Perform a Gap Analysis
Plan your project
Train your organization
Document your Quality Management System
Implement your QMS and conduct business
 Audit your QMS
 Registration Audit